New Bermuda Forwarders President: Nick Kempe 19 April 2017
Nick Kempe will succeed his father Toby Kempe as the President of Bermuda Forwarders Ltd, becoming the third President of the company as it enters its 62nd year of operation.
"Toby Kempe is stepping back from his responsibilities as President to focus on the relocation and export departments alongside the America's Cup project coordination," the company said.
"Toby has served as President for the last 35 years and relishes the opportunity to dedicate his time to the part of the business where he cut his teeth some 40 years ago.
Toby Kempe said, "It all comes full-circle. I am thrilled to see my son, Nick, follow in my footsteps.
"This year is going to be an incredibly busy year for outbound relocations and exports in the aftermath of the America's Cup, and I will be redoubling my focus on this department to ensure that Bermuda is presented in the best possible light.
"We are well aware that we may be the last point of commercial contact for many of the athletes, teams and associated businesses."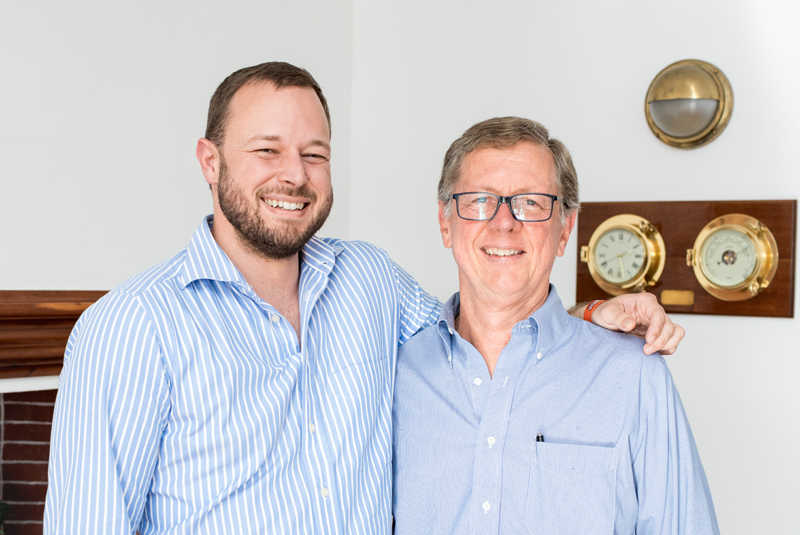 Nick Kempe will be the third President of Bermuda Forwarders Ltd. as it enters its 62nd year of operation.
The company was founded by his grandfather, "Winky", in 1955 as a customs brokerage. Toby Kempe expanded the business by bringing off-site banker box storage to the island in 1988 and by adding container haulage to the business offerings.
The company now offers a world-wide, one-stop shipping solution for local importers. Nick Kempe said he "recognises that he has extremely big shoes to fill but feels thoroughly supported by an excellent team."
He has been impressed by the culture of family that his father has nurtured at the company during his tenure at the helm, and the Bermudian magazine named Bermuda Forwarders the Best Company to Work For in 2015.
Nick Kempe has been overseeing an IT overhaul during the last 18 months and has been impressed with the results.
"Many repetitive tasks have now been automated, and our team members are now able to dedicate more focus to delivering top-notch customer service. The new systems and processes have allowed us to clear and deliver freight to our clients more than one day faster on average," he said.
He sees importers requiring more flexible shipping options and better access to information in order to compete in an age of internet shopping.
Bermuda Forwarders said they "look forward to supporting and developing its valued trading partnerships in the years to come."